Is your plan to coast the rest of the year and then really kick it into gear on January 1, 2010?  Don't write off 2009 yet!  We have a good six weeks left and there's so much you can do to finish off 2009 in a great way.
First of all you don't have to just

have ONE New Year's celebration every year.  You can have a New Year's Celebration every 30 days!  As a coach in the Small Business Success Coaching Network I teach clients to look at life in 30-day increments.  On the first day of each month is your chance to celebrate the last 30 days and the last 12 months. This is a lot of fun AND this means you don't have to wait until January 1 to get in the groove of starting fresh.  You can start fresh on the 1st of every month.
The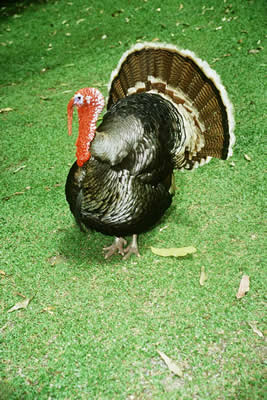 second way to finish off 2009 in a great way is to take the time to be thankful every day.  Yes, I know Thanksgiving is right around the corner so, of course, we're being grateful but this doesn't have to be a once-a-year thing.
How can you implement being thankful into your every day thinking?
Start a gratitude journal
Start a word doc on your computer and write in what you are thankful for every day
Put a whiteboard on the wall in your office and jot down what you are thankful for and every few days erase some and add more
Have a thankful-accountability buddy that you call every day and tell them 3 things you are thankful for
The next time you feel like complaining think of one thing that you are thankful for and share that instead (your friends and family will thank me!)
Start by stopping what you are doing right now and ask yourself "What is one thing that happened today that I'm grateful for?" – give thanks, and go on with your day.
Don't forget – December 1 is the start of a New Year!