What is really stopping you from getting organized?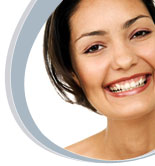 When I ask my audiences what is stopping them from getting organized I hear these reasons:

No time
Kids
Spouse
Don't know how
Too much work
I'm overwhelmed
These are all very valid excuses but they are excuses. When you see real value in something you will make the time and find the resources to do it.
But, here is what I believe the real reason is - it's all about how you feel about yourself. Yes, that's it!
If you feel you are of value and have good self-esteem then you will believe that you deserve the best in life. And, the best in life includes living and working in an environment that helps you to succeed.
If you don't think all that much of yourself then you don't believe you deserve the best. You tell yourself that you've always had clutter issues and always will - that's just the way it is. Well, I'm here to tell you that you are an awesome person and you are of great worth. You deserve the absolute best that life has to offer. And, you deserve to live and work where you feel productive, peaceful, and confident.
When you feel good about yourself then any organizing systems you set in place will work and will stay in place because you deserve it. But, you have to believe in yourself first.
I give my signature presentation "Organize with Confidence" all over the country and I really emphasize that getting organized starts with you. I'm thrilled to announce that I'm bringing this presentation to you in your home or office on Thursday, March 26. I've never presented this workshop as a teleclass before and I hope that you will join me so I can help you understand how important it is to start with your inner thoughts and then we can move on to the outside clutter. You will walk away from this teleclass ready to conquer anything!